Making a Art piece for your home is sentimental, sweet, simple and very very inexpensive. Using programs such as Canva or PicMonkey you can make a unique and custom work of art! This year I will be making a few of these for my family! Since they are faithful readers of my blog (Hi everyone!) I dont want to ruin the Christmas surprise yet, but my friend Morgan did this very thing and its SO cute in her kitchen and such a sweet keepsake! Check it out!
From Morgan over at Pepper Design Blog: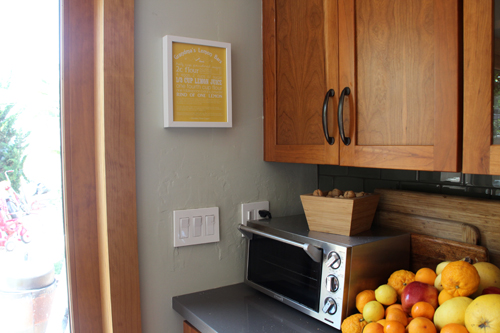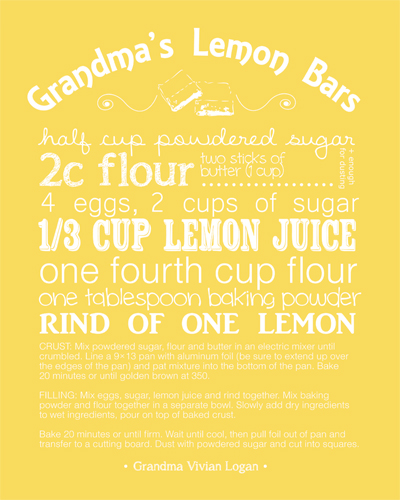 Printable Recipe Art
***
And don't forget to support local and handmade during the holidays! Our Etsy Shop feature today has stinkin cute prints and works of art, perfect for your home, nursery, kids room! Regina, the shop owner is an amazing artist and has done some custom work for me and those pieces proudly grace our home! Please check out her sweet little shop!
Studio South Seas was born from my passionate love affair with creating and the amazing community of friends and family around me. I am at the age where many friends are getting married and having children and many inquired about having me do custom work for their weddings and nurseries. I was at a place in my life where I wasn't sure where I wanted to go next. It felt natural to give my own business a try, as I'd always secretly been passionate about it. And here I am! Nearly 7 months later, with a successful art print company that specializes in custom art and also features animals of all kinds and inspirational words and whimsical images.
Inspiration is one of my favorite words, along with magic, flowers and fairytales. I find inspiration in everything from Ella Fitzgerald to Robert Plant; from my favorite art history painter, Renoir, to my favorite contemporary artist, Anna Rifle Bond. I am inspired by pastel colors and Japanese culture, I am inspired by american indian culture and mermaids, I am inspired by lace and sparkles, Pendleton prints, Montmarte, and the sixties and seventies. I am fascinated by my family's past, my parents love story and vintage photographs. I love thinking about life before me and where I came from. I worship vintage films and feel the most kindred to souls like Stevie Nicks, Billie Holiday and Aurey Hepburn. I own hundreds of musicals and was raised in musical theater. Did I mention that I adore jazz? Ok, ok..... clearly I could go on forever. Everything inspires me, sometimes so much that I could just BURST!
I am so excited to share my very first etsy shop. It feels so good to put my inspiration onto paper and create a fairytale world of animals, flowers and phrases. My entire mind has always existed in a sort of whimsical fairytale world, and I like it that way; in fact, I strive for it. I hope it can become something that many people are inspired by and I hope that each piece that brings a bit magic to their lives.

I hope that Studio South Seas continues to draw people in and make them happy. At the end of the day, it is all about the beauty and joy of creating and sharing it with others!